Happy St. Patrick's Day! Celebrating how God used one man to change a nation and history.
This week Serve Coffee celebrates how God used one man to change a nation and history.
"My name is Patrick. I am a sinner, a simple country person, and the least of all believers"...  The opening lines of St. Patrick's Confessio.
It was there (in Ireland after being taken captive) that the Lord opened up my awareness of my lack of faith. Even though it came about late, I recognized my failings. So I turned with all my heart to the Lord my God, and he looked down on my lowliness
and had mercy on my youthful ignorance. He guarded me before I knew him, and before I came to wisdom and could distinguish between good and evil. He protected me and consoled me as a father does for his son.
That is why I cannot be silent – nor would it be good to do so – about such great blessings and such a gift that the Lord so kindly bestowed in the land of my captivity. This is how we can repay such blessings, when our lives change and we come to know God, to praise and bear witness to his great wonders before every nation under heaven."
By God's grace one life can make a difference.
Happy St. Patrick's Day!
Leave a comment
Comments will be approved before showing up.
---
Also in News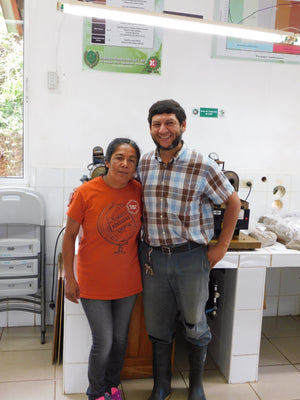 Community and Impact at Origin – Ministry profile of our friend, Jose Gavarro.